Now Offering Extended Hours for Routine Pet Care
Monday through Friday - 7:30 AM to 8:00 PM
Saturday - 8:00 AM to 7:00 PM
​​​​​​​
All true emergencies still need to go to MedVet Richardson (972-479-9110) but we can see your pet during extended hours for routine preventive vaccines and blood work, ear infections, eye problems, skin problems, diarrhea, vomiting, limping, painful back or neck, facial swelling with or without hives/welts and other non-emergency problems.

True emergencies that need to go to MedVet Richardson would include snake bites, collapse, seizures, trouble breathing, extreme lethargy or listlessness, unresponsive behavior, severe trauma including being hit by a vehicle, being attacked by another animal and sustaining severe injuries, abdominal bloating, etc.
Animal Medical Center of Richardson
Animal Medical Center of Richardson is a full-service veterinary medical facility located in Richardson, Texas. The professional and courteous staff of Animal Medical Center of Richardson seeks to provide the best possible medical care, surgical care and dental care for their highly-valued patients. Please take a moment to learn more about our veterinary practice and to find out more information about how Animal Medical Center of Richardson can serve the needs of you and your cherished pet.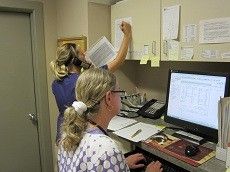 Quality services for your pets
Every responsible owner wants to ensure that their pets are in the very best health. Your pet may not be able to tell you what is wrong, but our examinations aim to discover the source of any problem, or prevent them before they arise.
A sweet treat to our clients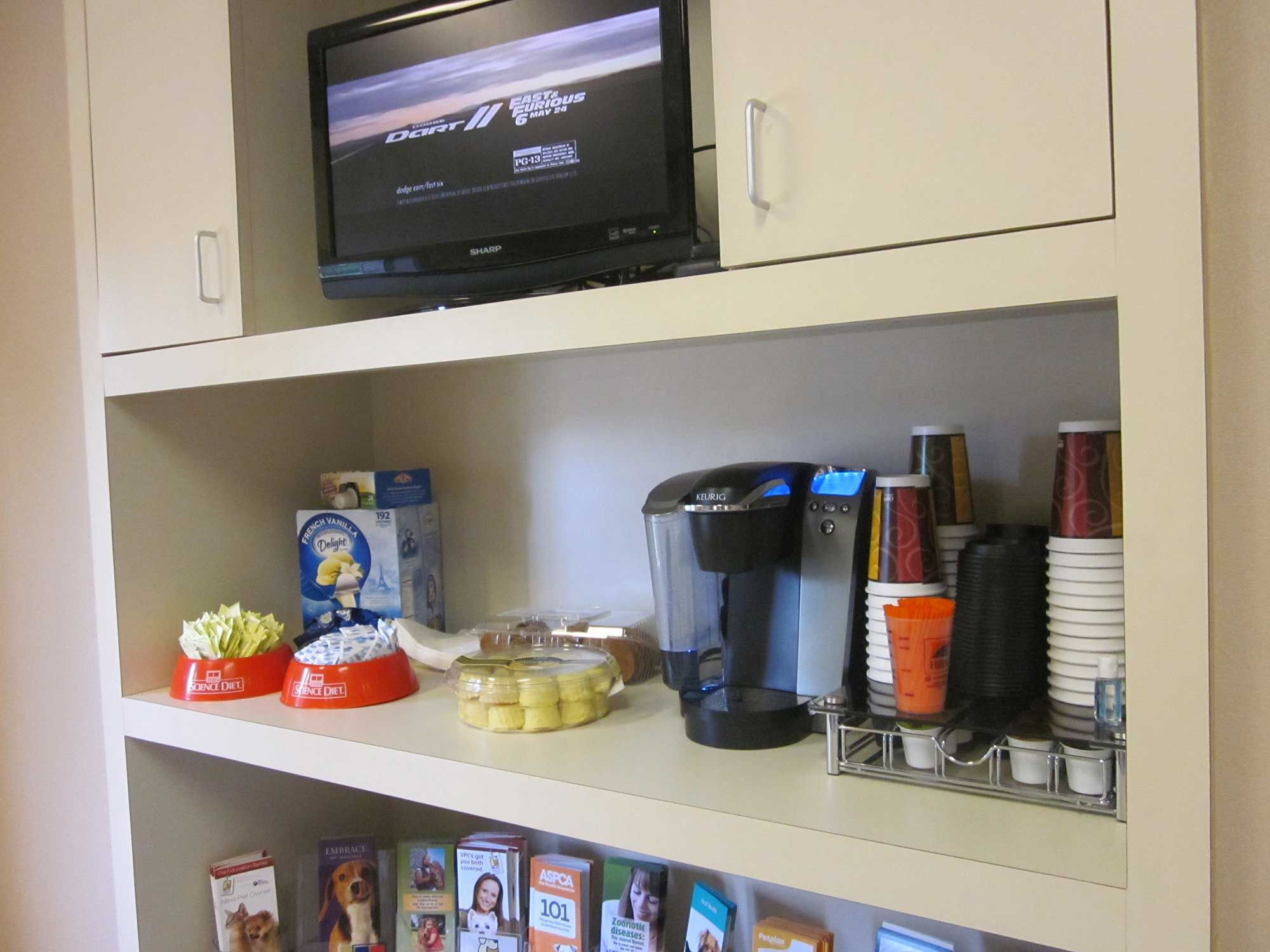 In the waiting area, enjoy a complimentary cup of coffee at our coffee and snack bar! Make a personal cup of brew of your choice and have a sweet treat on us.
We are happy to work with the Animal Dental Team
For animals that do not have extreme dental disease (no extractions needed), they provide anesthesia-free dental cleanings once every month. Please call 972-992-1900 for more information!
See when the Animal Dental Team will be in our office:
June 27
July 3 & 31
August 22 & 28
September 19 & 25
October 17 & 23
November 14 & 27
December 19